Whelp, the Bodine family has arrived safe and sound here in London town, and we have spent the past two and a half days practicing our British accents, braving the underground, and eating in pubs. We've checked out royalty at buckingham palace, and we are treated like royalty here at the Marriott. It's just a grand old time and we have had all kinds of adventures, all of which I have captured in camera, some of which I will share with you now.
We were welcomed by all kinds of Christmas cookies, treats, drinks, and surprises in our room here at the hotel. Only the beginnings of our royal treatment.
London style, day one.
Our hotel motel.
The London eye.
Oh you know, big ben, no big deal.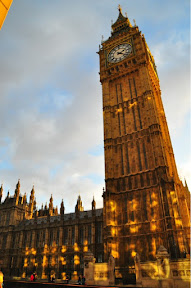 We wouldn't be tourists if we didn't get the classic telephone booth shot.
J and I riding snails, like ladies of course, in the park.
Mama and me
Guards are cool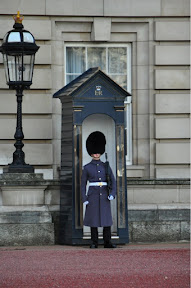 When we finally asked a kind lady to take a picture of the whole fam, for more reason the only time she should get the camera to work was when I was walking toward her to help solve the problem. This is as good as it gets.
Pub dinner number one: chicken and yorkshire pudding of course.
Dave was so pumped to eat this bratwurst at this cute German market we happened upon.
J and I and the Christmas market.
Big Ben looking all fancy
Best donuts of our lives!
Did we come home to presents for all under our tree? Yes.
Did we come home and crash at seven pm? Yes.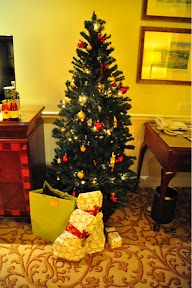 LONDON FUN FACT: squirrels here are fat, well-fed, and friendly.
Very friendly.
They're changing guards at buckingham palace.
Just hanging out with some royal stagecoaches or something.
Tube shot.
From the tip top of St. Paul's
Looking out over all of London
Sisters in London. Winning London? I think so.
Pub dinner #2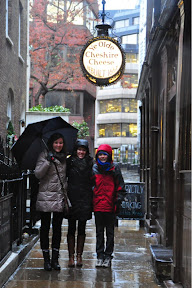 J looking all Brit-like in the dim pub lighting
Classy
Really precious candy store. Really precious siblings.
St. Paul's at night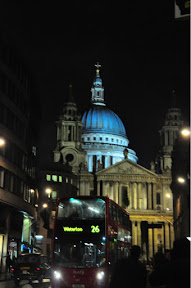 And of course we had to walk across he Harry potter aka millennial bridge, right? It was a good time.
And while all of you back home are snug in your beds, we are off for day number three of adventures. More to come! Much London love.